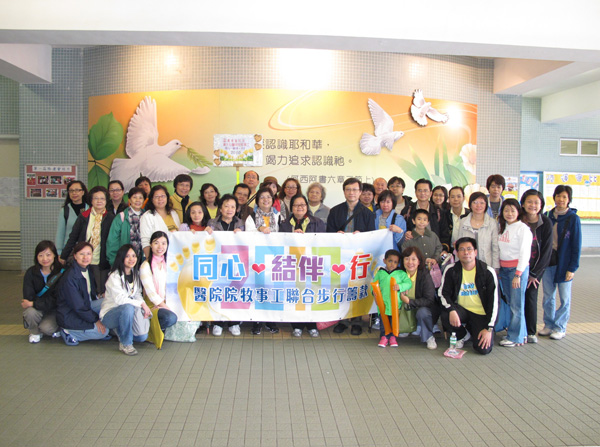 Joint Walkathon 2010
The 2010 Joint Walkathon of hospital chaplaincy committees was held on November 6 (Saturday) at Ma On Shan Promenade. Over 400 chaplains and volunteers gathered at SKH Ma On Shan Holy Spirit Primary School to join the "Kicking-off" ceremony which was officiated by guests from various hospitals and representatives of chaplaincy committees as well as Rev. Joshua Chan and Rev. Law Kit Choi from AHKHCCM. The Rt. Revd. Tsui Tsan Sang was invited to lead the prayer before the walk. The amount of funds raised has already exceeded HK$1,000,000.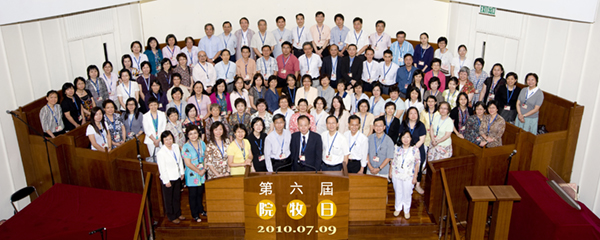 The 6th Chaplains' Day
The 6th Chaplains' Day was held smoothly on July 9, 2010. There were close to 100 chaplains participating this year. The afternoon session was held at Tsimshatsui Swatow Christian Church and the topic for "What am I doing in here ~ A theological reflection on post modern chaplaincy ministry." The forum session was conducted by Rev. Wai Chuen Lo and three guest speakers were invited to share how they look at the pastoral and theological nature of chaplaincy ministry. Speakers include Rev. William Lam, Chaplain S N Tong and Prof. Mabel Yeung. There were group discussion and Q&A session after the forum. An evening banquet was also held and four chaplaincy offices were invited to present their innovative service with an aim to stimulate more exploration to new service.