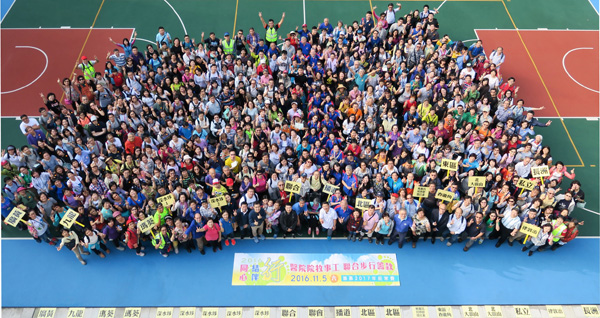 2016 Joint Walkathon
The 2016 Joint Walkathon of hospital chaplaincy committees was smoothly held on November 5 (Saturday). The "Kicking-off" ceremony at Assembly of God Leung Sing Tak Primary School was officiated by representatives from 13 chaplaincy committees and AHKHCCM, as well as guests including hospital administrative and nursing cheifs. The amount of funds raised has already exceeded HK$2.7m.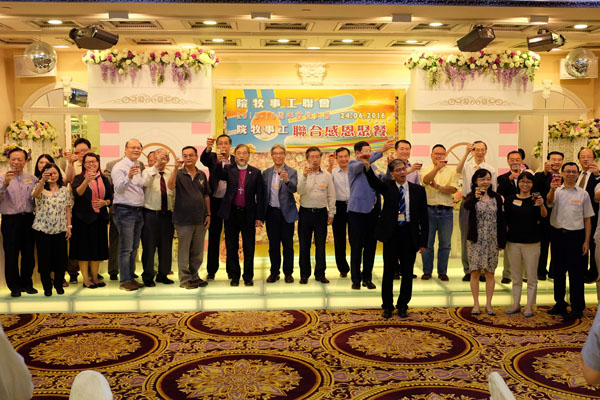 Joint Thanksgiving Banquet
The Joint Thanksgiving Banquet was held on June 24. There were 17 tables including chaplains, chaplaincy committee members as well as directors and consultants of AHKHCCM. Apart from sharing chaplaincy ministry and overall service delivered for last year, two chaplains shared on stage their fruitful gain through Chaplain Continuing Education. Thereafter, Dr. H. W. Cheung (Committee member for Ruttonjee Hospital Chaplaincy) and Dr. T. H. Cheung (Consultant for Professional Development, AHKHCCM) presented certificates to registered chaplains while Rt Revd Louis T. S. Tsui, Rt Revd Thomas Y. P. Soo, and Rev. P. K. Lee presented CPE certificates respectively. The Banquet was concluded by benediction from Rev. C. K. Chan.
The 12th Chaplains' Day
The 12th Chaplains' Day was smoothly held on June 24, 2016 at Shium Ay Alliance Church with 105 chaplains participating. Topic for this year is "Enough? Good enough! " and the program was led by Dr Raymond Au, Associate Professor for Counseling Studies, China Graduate School of Theology. Apart from being speaker, Dr Au also facilitated and interacted with chaplains during group sharing, through which chaplains were reminded to balance work and to care for themselves more so that they can have more capacity and strength to help others.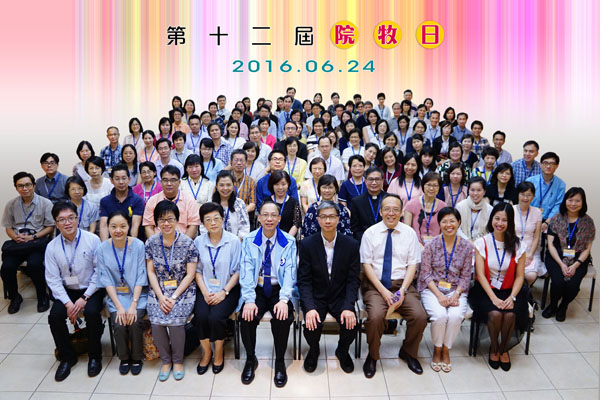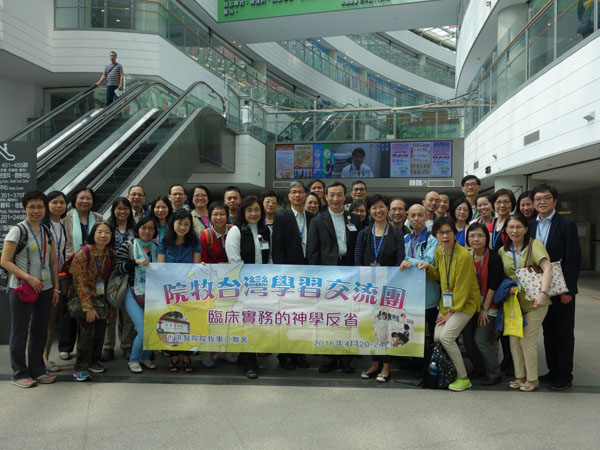 Taiwan Learning Tour for Chaplains
Study Tour to Taiwan was held again by AHKHCCM from April 20 to 24, 2016 with 29 chaplains from 13 chaplaincy teams participating. Main theme for the tour was "Theological reflections from clinical practice". The tour has achieved its objectives in widening the horizon of chaplains as well as deepening reflections from clinical work. For details of the study tour, please refer to "Tender Voice"(May, 2016).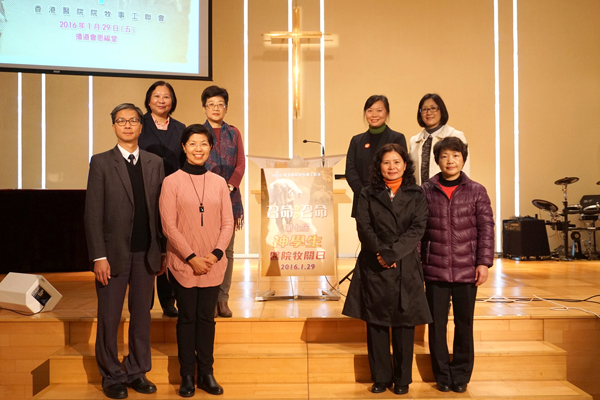 The 7th Pastoral Day for Seminarians
The 7th Hospital Pastoral Day for Seminary Students was successfully held on January 29, 2016 at Yan Fook Church of EFCC. The event was co-organized by 14 seminary schools with around students participated. Rev. WC Lo, General Secretary of AHKHCCM, spoke on the topic of vocation. In addition, clinical experience was shared by chaplains and this year each participant attended two workshops out of six.