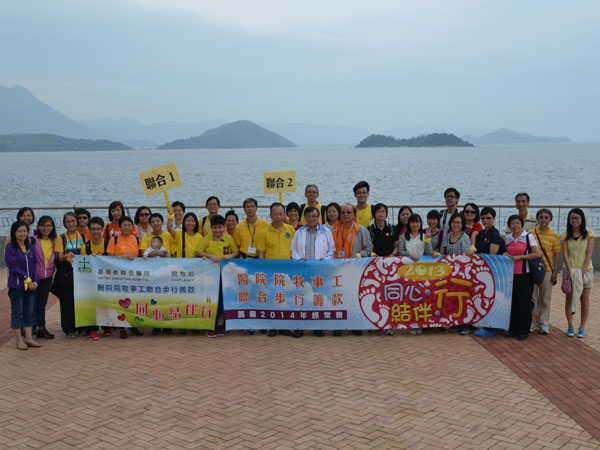 Joint Walkathon 2013
The 2013 Joint Walkathon of hospital chaplaincy committees was held on November 2 (Saturday) at Pak Shek Kok Waterfront Promenade. There were over 400 participants including chaplains and volunteers. Apart from Rev. Law Kit Choi of AHKHCCM, the "kicking-off" ceremony was officiated by representatives from 10 chaplaincy committees and guests from 6 hospitals including Dr. Jospeph Lui, HCE of UCH. The amount of funds raised so far has already exceeded HK$1,600,000.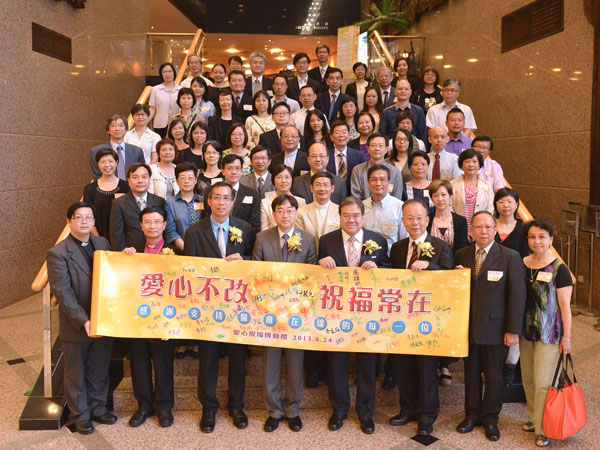 Kick-off ceremony for Caring and Blessing
Jointly organized by AHKHCCM and 20 hospital chaplaincy committees, the Kick-off ceremony for Caring and Blessing was held at the Hospital Authority Building on June 24. We were delighted to have Dr. Wing Man Ko, BBS, JP (Secretary for Food and Health) and Mr. Anthony Wu, JP (Chairman of Hospital Authority) as our guest of honour. After a brief introduction by Rev. K.C. Law (General Secretary of AHKHCCM), a speech was made by Mr. Wu and Dr. Ko clicked on the link showing the video titled with "Caring retain, Blessing remain".
A banner was presented by various representatives from chaplaincy committees with a symbolic meaning to pass our caring and blessing to all medical staff in HK. Rev. Tse and Mrs. Tse shared their experience and appreciation to the medical team during their stay in hospital receiving treatment under SARS attack. The ceremony was concluded by group singing from chaplains as well as benediction by Rt Revd Louis T. S. Tsui.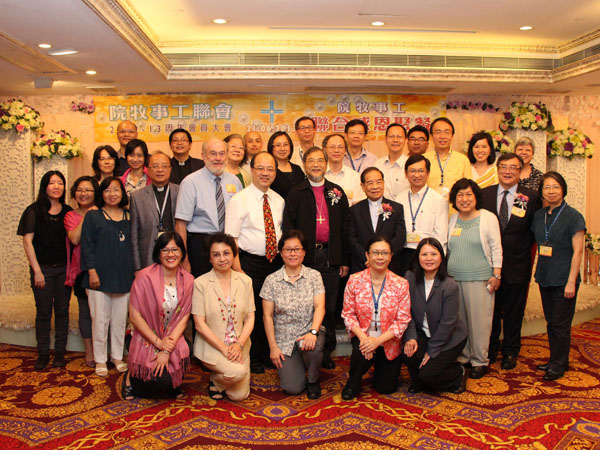 Joint Thanksgiving Banquet
The Joint Thanksgiving Banquet was held on June 21. The 17 tables were filled by chaplains, chaplaincy committee members, directors of AHKHCCM as well as senior executives from hospitals. We were honored to have Dr. Joseph Lui (CCE of Kowloon East) presenting certificates to our registered chaplains. In addition, CPE certificates were presented by Dr. Raymond C.I.Chen (Consultant for Professional Development, AHKHCCM), Dr Felix HW Chan, JP (HK West Cluster Service Director forPrimary & Community Health care) and Dr Steve C K Chan (New Territories West Cluster General Manager forAdministrative Services) respectively. Rev. P K Li, Consultant of AHKHCCM presented certificate to Grace Leung, Clinical Pastoral Education Supervisor, AHKHCCM.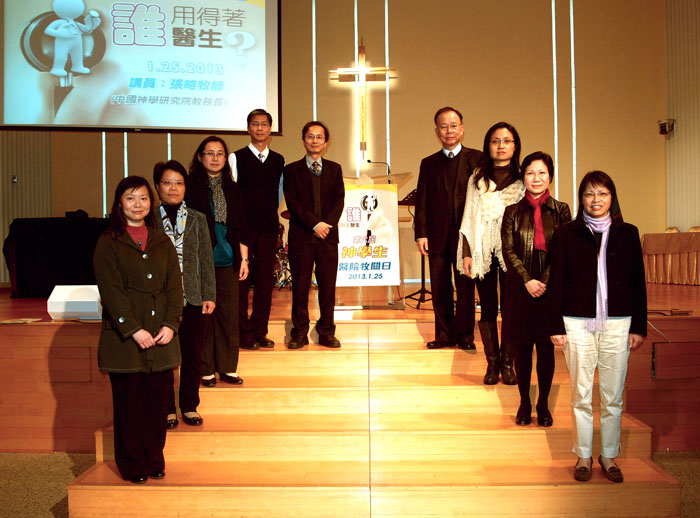 The 6th Pastoral Day for Seminarians
The 6th Hospital Pastoral Day for Seminary Students was successfully held on January 25, 2012 at Yan Fook Church of EFCC. The event was co-organized by 14 seminary schools with over 200 students participated. Rev. Luke Cheung (Dean of China Graduate School of Theology) was invited to speak on the topic "Who needs a physician? ". In addition, eight workshops were held by chaplains who shared their clinical experience with seminary students.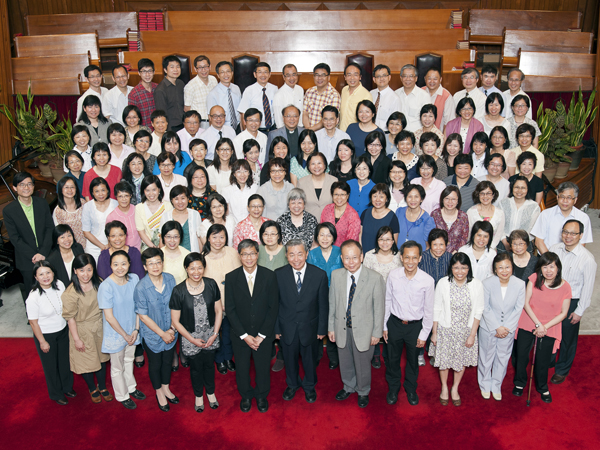 The 9th Chaplains'Day
The 9th Chaplains' Day was smoothly held at Tsimshatsui Baptist Church on June 21, 2013. There were over 100 chaplains participating this year. Dr. Philemon Y.W. Choi spoke on the topic "Setting the boundary for chaplains?". Group discussions were followed addressing the role and functional boundary for chaplains.