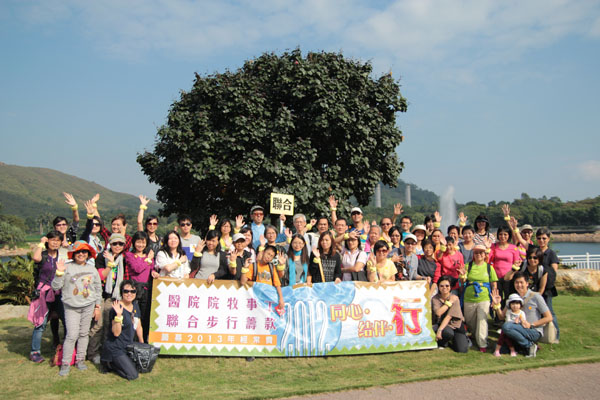 Joint Walkathon 2012
The 2012 Joint Walkathon of hospital chaplaincy committees was held on November 3 (Saturday) at the Inspirational Lake Recreation Centre. There were around 500 chaplains and volunteers participating this year. Apart from Rev. Law Kit Choi of AHKHCCM, the "kicking-off" ceremony was officiated by representatives from 8 chaplaincy committees and guests from 5 hospitals including Dr.Jospeph Lui, HCE of UCH and Dr. Raymond Liang, Vice Medical Superintendent of HK Sanitorium & Hopsital. The amount of funds raised has exceeded HK$1,400,000.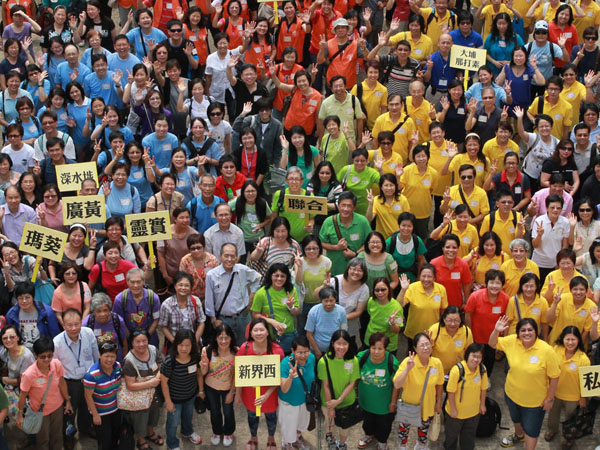 The First Education Day Camp for Chaplaincy Volunteers
The Education Day Camp for chaplaincy volunteers was smoothly held on August 25, 2012 at Hong Kong Baptist Theological Seminary. The Day Camp was jointly organized by 16 chaplaincy offices with an aim to "gather, motivate and train" volunteers who commit themselves to serve with chaplains in various hospitals. There were 260 participants in total and each team introduced themselves with an unique slogan followed by worship and a short sharing session. A 10 minutes film was shown to express appreciation and recognition to volunteers from medical staff and patients. 8 workshops were held in the morning as well as in the afternoon. The Camp was well received by the volunteers and they found it a good gathering and learning opportunity for them.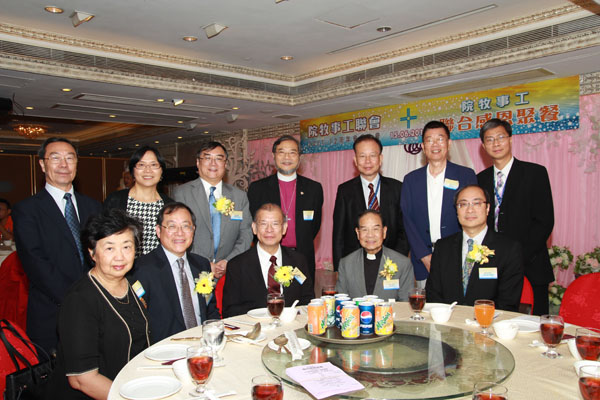 Joint Thanksgiving Banquet
The Joint Thanksgiving Banquet was held on June 15. The 16 tables were filled by chaplains, chaplaincy committee members, directors of AHKHCCM as well as Cluster Chief Executives from hospitals. We were honored to have Dr. C C Lau (CCE of Hong Kong East Cluster) and Dr. Joseph Lui (CCE of Kowloon East) presenting certificates to our registered chaplains. In addition, Rev. P K Li presented certificates to students who have completed CPE training and Mr. K P Tsui, Consultant of AHKHCCM presented certificates to chaplains who have completed Pastoral Volunteer Supervisor Training.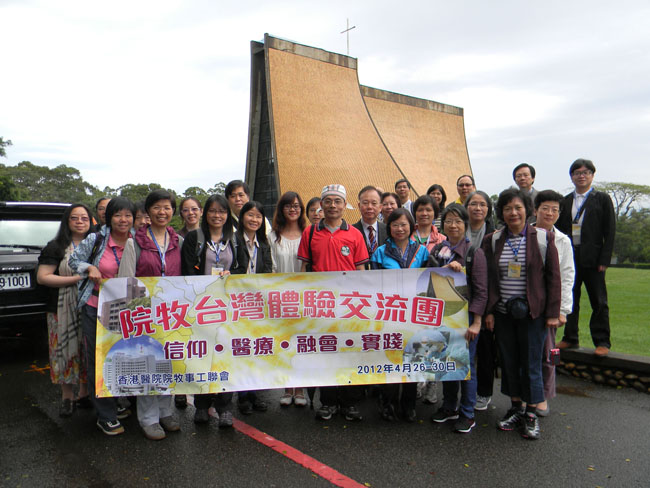 Taiwan Learning Tour for Chaplains
A study tour to Taiwan was held again by AHKHCCM on April 26 to 30, 2012 with an aim to enhance continuous learning for chaplains. There are 24 tour members in total including two chaplains from Macau while local chaplains represent 11 chaplaincy offices. The objectives of the tour include widening the horizon of chaplains, reflecting the role of religion on ethical issues as well as sharing experience on pastoring healthcare workers. For details of the study tour, please refer to "Tender Voice"(May, 2012).

The 8th Chaplains'Day
The 8th Chaplains' Day was smoothly held at Tsimshatsui Swatow Christian Church on June 15, 2012. There were 90 chaplains participating this year. Rev. Wai Chuen Lo spoke on the topic "Rethink the essence of religious belief and spiritual care". Two workshops were followed, one of the topics addresses the pastoral role of a chaplain on ethical issues, while the other focuses on effective communication with healthcare workers on spiritual assessment.